Transplant "Jasmine" March 13 2022 on NBC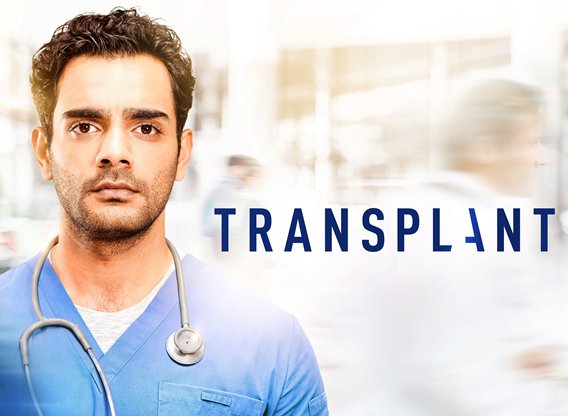 Tonight (Sunday March 13 2022), NBC broadcasts an episode of the series "Transplant" titled "Jasmine".
We've got the scoop on everything you need to know about tonight's episode, including if it's new, the time, cast, how to watch and all the episode details!
Jasmine Season 2, Episode 2 Episode Summary
Rania's arrival triggers unwanted memories for Bash. Mags can't win her new boss' approval.
Is Tonight's Episode New or a Repeat?
Great news! Tonight's "Jasmine" episode of "Transplant" is all new!
What Time is Tonight's Episode On?
Tonight's "Jasmine" episode will be broadcast on NBC at 10:00PM ET/PT.
Jasmine Episode Video Preview
Transplant Jasmine Cast 
Hamza Haq as Dr. Bashir "Bash" Hamed
Laurence Leboeuf as Dr. Magalie "Mags" Leblanc
John Hannah as Dr. Jed Bishop
Ayisha Issa as Dr. June Curtis
Jim Watson as Dr. Theo Hunter
Sirena Gulamgaus as Amira Hamed
Torri Higginson as Claire Malone
Grace Lynn Kung as Vivian Barnes
Sugith Varughese as Dr. Aajay Singh
Linda E. Smith as Dr. Wendy Atwater
Kenny Wong as Arnold De Luca
Gord Rand as Dr. Mark Novak
Nora Guerch as Raina
Watch Tonight's "Jasmine" Episode Online
You can find episodes on the NBC website and watch full episodes on Peacock TV.
Transplant Series Information
When Dr. Bashir "Bash" Hamed (Hamza Haq, "Quantico"), a charismatic Syrian doctor with battle-tested skills in emergency medicine, flees his war-torn homeland, he and his younger sister Amira (Sirena Gulamgaus) become refugees struggling to forge a new life in Canada. But if Bash ever wants to be a doctor again, he must redo his medical training from the ground up and obtaining a coveted residency position is nearly impossible.