FBI: International 4/12/22 "Left of Boom" Cast, Plot & Time Tonight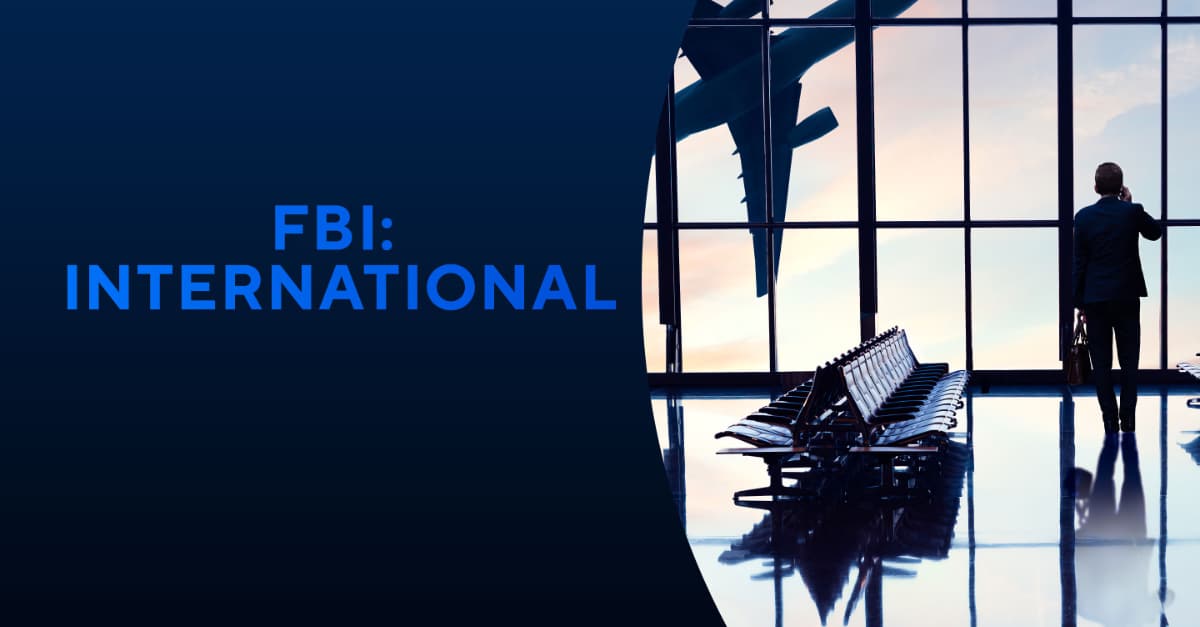 Tonight (Tuesday April 12 2022), CBS broadcasts an episode of the series "FBI: International" titled "Left of Boom".
We've got the scoop on everything you need to know about tonight's episode, including if it's new, the time, cast, how to watch and all the episode details!
Left of Boom Season 1, Episode 16 Episode Summary
The Fly Team lands in hot water when Vo is found at the scene where a Hungarian gambling regulator was murdered.
Is Tonight's Episode New or a Repeat?
Tonight's "Left of Boom" episode of "FBI: International" is all new!
What Time is Tonight's Episode On?
Tonight's "Left of Boom" episode will be broadcast on CBS at 8:00PM ET/PT.
FBI: International Left of Boom Video Preview
FBI: International "Left of Boom" Cast
REGULAR CAST:
Luke Kleintank (Special Agent Scott Forrester)
Heida Reed (Special Agent Jamie Kellett)
Carter Redwood (Special Agent Andre Raines)
Vinessa Vidotto (Special Agent Cameron Vo)
Christiane Paul (Europol Agent Katrin Jaeger)
GUEST CAST:
Pasha Lychnikoff (Paul Kovács)
Andrew Pifko (LTC Ákos Valkó)
Kadia Saraf (Legat Erin Padilla)
Tom Forbes (Nick Thorpe)
Marjan Radanovich (István Benkó)
Tayssir Khalfallah (Receptionist)
Teréz Hartman (Bartender)
Gustavo Chigan (Young Bartender)
Ferenc Jánosi (Roland Török)
Watch "Left of Boom" FBI: International Episode Online
You can find episodes on the CBS website and watch full episodes on Paramount+.
FBI: International Series Information
Bob, a middle-aged compression sock businessman from Detroit, unexpectedly falls for his cardiac nurse while recovering from a heart attack and sets his sights on winning her over. Undaunted by Abishola's lack of initial interest or the vast differences in their backgrounds — she's originally from Nigeria — Bob is determined to win Abishola's heart in this comedic examination of immigrant life in America. From award-winning creator, executive producer and writer Chuck Lorre.