Hollyoaks 18 September 2023 on Channel 4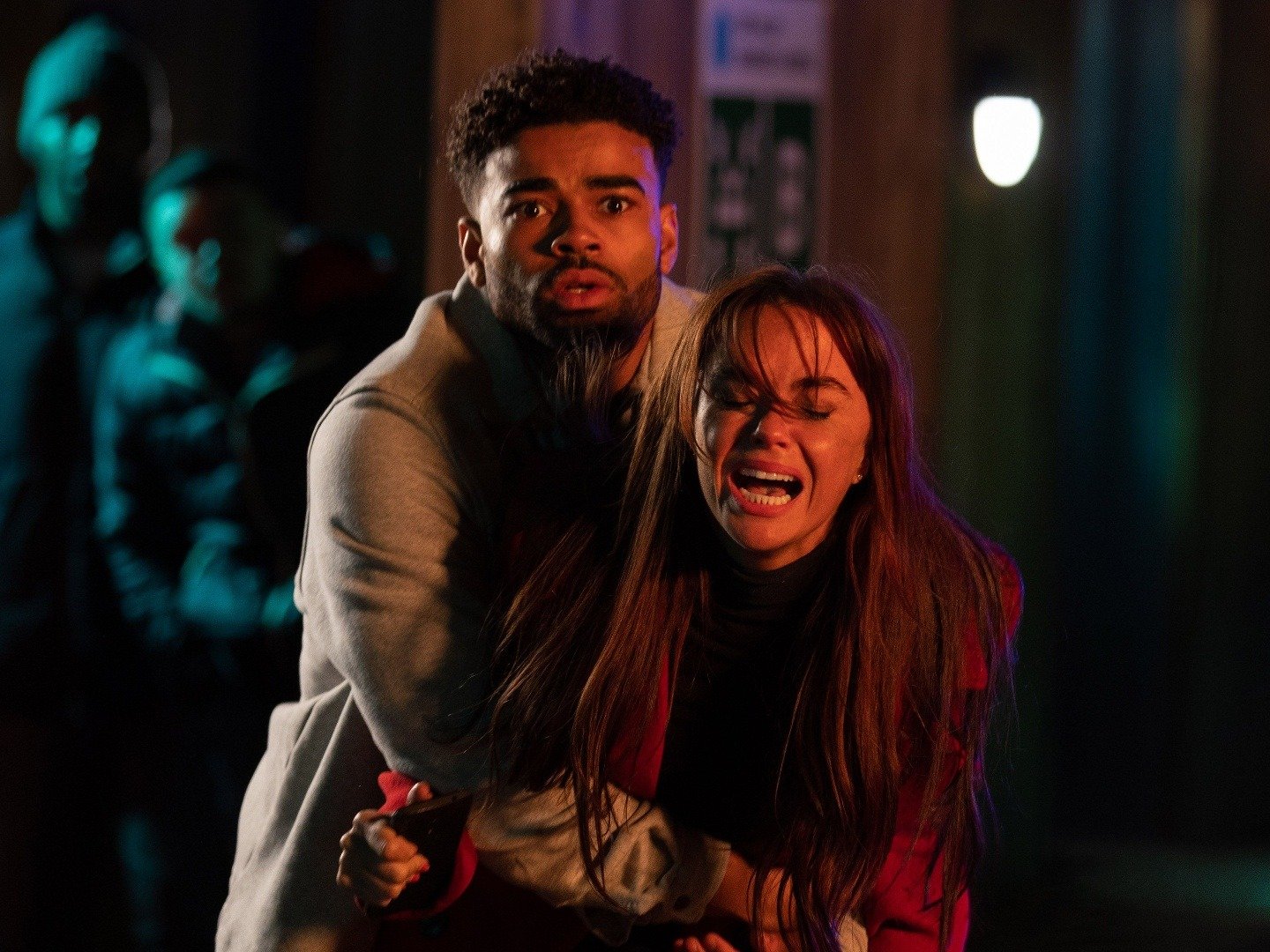 Tonight (Monday 18 September 2023), E4 broadcasts an episode of the series Hollyoaks!
Episode Summary
Goldie, a character known for her determination and resourcefulness, embarks on her first day in a new job. However, for Goldie, this job isn't just about earning a paycheck – it's an opportunity to settle a score with someone named Carter. As she navigates her way through the challenges of her new workplace, Goldie sets her sights on bringing Carter down, and viewers can anticipate her signature bold and cunning tactics.
Meanwhile, Sienna, a character who often finds herself entangled in complex situations, is demanding answers. It seems that she's on a quest to uncover the truth, and her relentless pursuit of information is bound to raise questions and stir up tensions.
In the midst of all this, Cindy, a character known for her caring nature, extends a helping hand to Misbah. As she tries to assist Misbah, Cindy's actions could have far-reaching consequences, and her intentions may not be as straightforward as they seem.
What Time is the Episode On?
The episode of Hollyoaks will be broadcast on September 18 2023 on E4 at 7:00 PM.
Is the Episode New?
The episode of Hollyoaks is all new!
Hollyoaks Cast & Stars
Main Cast
Jennifer Metcalfe as Mercedes McQueen
Jorgie Porter as Theresa McQueen
Nick Pickard as Tony Hutchinson
Anna Passey as Sienna Blake
Kieron Richardson as Ste Hay
Chelsee Healey as Goldie Mcqueen
Eva O'Hara as Verity Hutchinson
Jessica Fox as Nancy Hayton
Nikki Sanderson as Maxine Minniver
Owen Warner as Romeo Nightingale
Jamie Lomas as Warren Fox
Ashley Taylor Dawson as Darren Osborne
Niamh Blackshaw as Juliet Nightingale
Jessamy Stoddart as Liberty Savage
Lucy-Jo Hudson as Donna-Marie Quinn
Stephanie Waring as Cindy Cunningham
Episode Videos & Previews
Watch Hollyoaks Online
Hollyoaks Series Information
A group of suburban college students in Hollyoaks goes through numerous ups and downs in their lives which strongly impact their respective families.