This series grew out of a screenplay titled "Murdoch"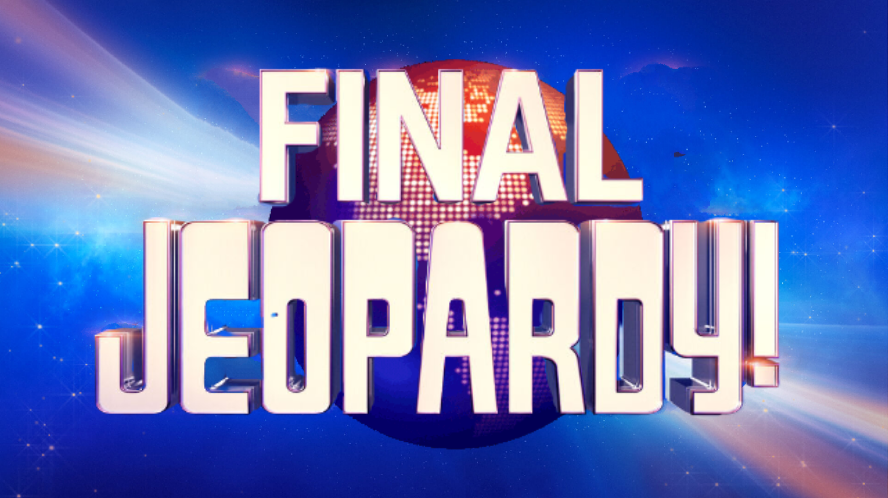 Looking to find our latest Jeopardy! recap and Today's Final Jeopardy? Click below!
Find out the Final Jeopardy Answer for the episode airing on Tuesday, November 21 2023!
Today's Final Jeopardy Category is: U.S. Television
Today's Final Jeopardy
Final Jeopardy Answer
The Final Jeopardy Answer is: Succession
Final Jeopardy Explanation
The television series "Succession" originally developed from a screenplay titled "Murdoch." Created by Jesse Armstrong, "Succession" is a critically acclaimed drama series that premiered on HBO in 2018.
The show focuses on the Roy family, the dysfunctional owners of a global media and entertainment conglomerate, as they navigate complex family dynamics, power struggles, and corporate politics.
While the series is fictional, the initial screenplay's title, "Murdoch," was inspired around the real-life Murdoch family, known for their media empire.
The screenplay titled "Murdoch," written by Jesse Armstrong, garnered interest in Hollywood for its compelling portrayal of a media mogul's family, even earning a spot on the Black List, an annual roundup of the film industry's most intriguing unproduced scripts. Despite this recognition, the screenplay never evolved into a produced film.
As outlined in a 2011 Forbes article by Jeff Bercovici, "Murdoch" was set over the span of a single day, specifically the 78th birthday of the Australian-born media tycoon. The story centered around Murdoch using his birthday celebration as a pretext to convene his four eldest children to discuss alterations to the family trust.
While this screenplay never materialized into a movie, the thematic parallels and Armstrong's interest in media dynasties are evident in his subsequent work on "Succession."
Final Jeopardy Video & Today's Highlights
Check out highlights from the most recent episode before today's episode is aired
More Final Jeopardy!
Jeopardy! Recaps
Wheel of Fortune Recap
No schema found.