Big Sky S3E8 11/16/22 "Duck Hunting" Cast, Plot, New Tonight November 16 2022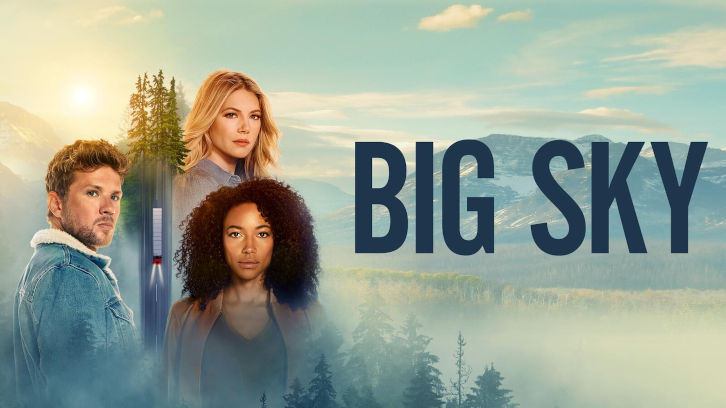 Tonight (Wednesday November 16 2022), ABC broadcasts an episode of the series Big Sky titled Duck Hunting.
Duck Hunting Season 3, Episode 8 Episode Summary
Cassie Dewell and Cody Hoyt, private detectives, join forces with Cody's estranged wife and ex-cop, Jenny Hoyt, to find two sisters kidnapped by a truck driver on a remote highway in Montana.
What Time is the "Duck Hunting" Episode On?
The Duck Hunting episode of Big Sky will be broadcast on November 16 2022 on ABC at 10:00 PM at ET/PT.
Is the "Duck Hunting" Episode New?
The Duck Hunting episode of Big Sky is all new!
Big Sky Duck Hunting Cast & Stars
Main Cast
Katheryn Winnick as Jenny Hoyt
Kylie Bunbury as Cassie Dewell
Dedee Pfeiffer as Denise Brisbane
Jamie-Lynn Sigler as Tonya Walsh
Jensen Ackles as Beau Arlen
Reba McEntire as Sunny Barnes
J. Anthony Pena as Deputy Mo Poppernak
Recurring Cast
Sofia Embid as Mary
Amy Puente as Pat
Victor Samuel Armijo as Ranger
Guest Cast
Reba McEntire as Sunny Barnes
Darius Rucker as Possum
Seth Gabel as Walter
Rex Linn as Buck Barnes
Henry Ian Cusick as Avery McCallister
Luke Mitchell as Cormac Barnes
Angelique Cabral as Carla
Ryan O'Nan as Donno
Cree Cicchino as Emily Arlen
Anirudh Pisharody as Luke
Madalyn Horcher as Paige
West Liang as Tony
Duck Hunting Episode Videos & Previews
Watch Big Sky Duck Hunting Online
Big Sky Series Information
Cassie Dewell and Jenny Hoyt reunite to unravel a mysterious car wreck as their worlds collide with unsuspecting teens, a face from Jenny's past, and a vicious outsider.