Hollyoaks 26 September 2023 on Channel 4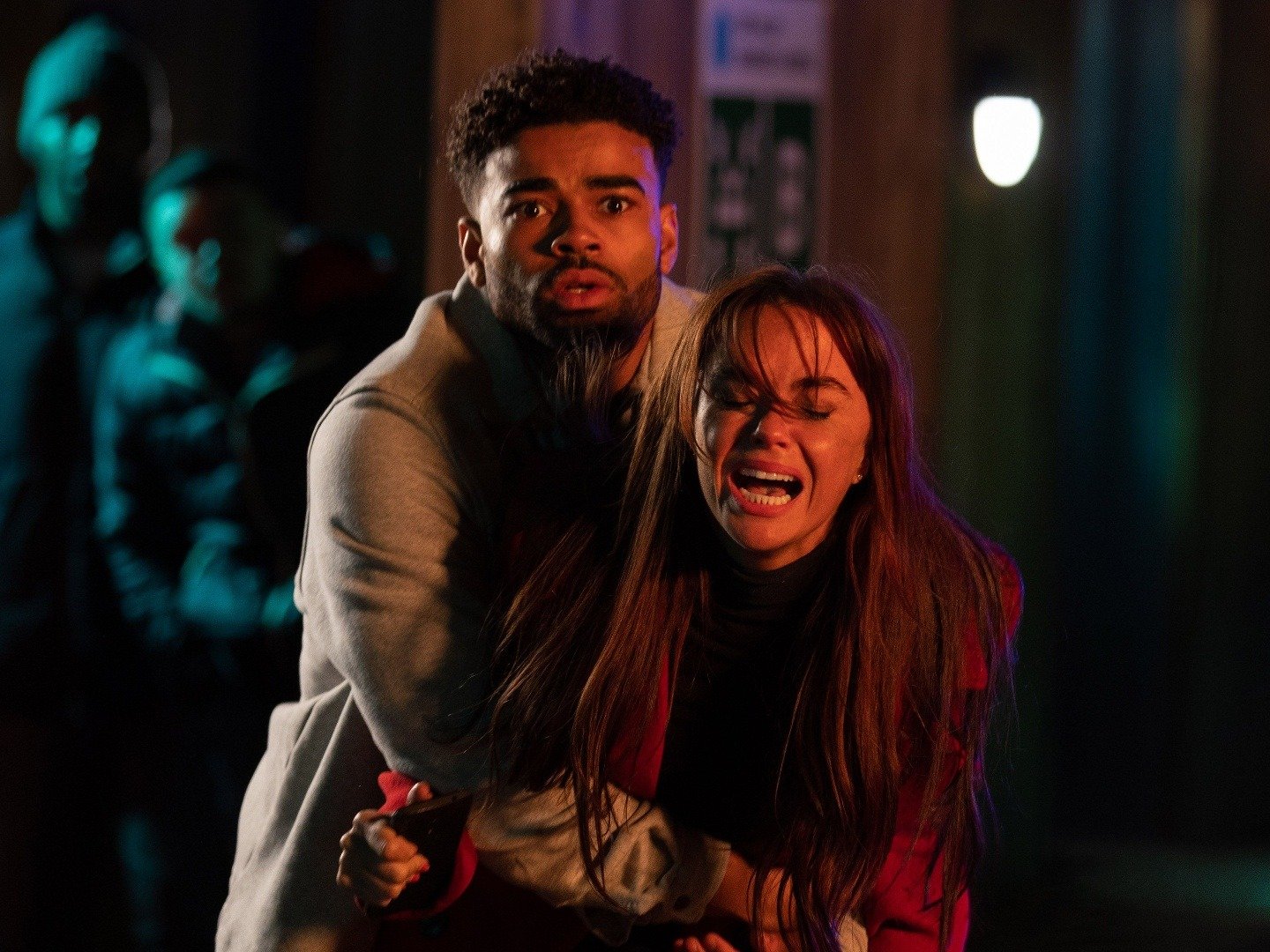 Tonight (Tuesday 26 September 2023), E4 broadcasts an episode of the series Hollyoaks!
Episode Summary
The episode centers around Rayne, an influencer, who decides to host an extravagant pool party at a luxurious mansion. Rayne's motive behind this lavish event is clear: to secure a coveted spot on the reality show "Love Cave." As the party gets underway, viewers can expect glitz, glamour, and plenty of social media-worthy moments.
However, the atmosphere takes a chilling turn when tragedy strikes. What was meant to be a fun and exciting event turns into a crime scene as Rayne is discovered dead. The shock of this unexpected death reverberates through the mansion, leaving everyone in attendance stunned.
Meanwhile, in another part of the "Hollyoaks" universe, the tangled web of relationships continues to unravel. Warren and Mercedes find themselves in a compromising situation, seemingly caught in the act. This development sets off a chain of events, including Felix's hasty decision to flee to a quarry.
What Time is the Episode On?
The episode of Hollyoaks will be broadcast on September 26 2023 on E4 at 7:00 PM.
Is the Episode New?
The episode of Hollyoaks is all new!
Hollyoaks Cast & Stars
Main Cast
Jennifer Metcalfe as Mercedes McQueen
Jorgie Porter as Theresa McQueen
Nick Pickard as Tony Hutchinson
Anna Passey as Sienna Blake
Kieron Richardson as Ste Hay
Chelsee Healey as Goldie Mcqueen
Eva O'Hara as Verity Hutchinson
Jessica Fox as Nancy Hayton
Nikki Sanderson as Maxine Minniver
Owen Warner as Romeo Nightingale
Jamie Lomas as Warren Fox
Ashley Taylor Dawson as Darren Osborne
Niamh Blackshaw as Juliet Nightingale
Jessamy Stoddart as Liberty Savage
Lucy-Jo Hudson as Donna-Marie Quinn
Stephanie Waring as Cindy Cunningham
Episode Videos & Previews
Watch Hollyoaks Online
Hollyoaks Series Information
A group of suburban college students in Hollyoaks goes through numerous ups and downs in their lives which strongly impact their respective families.