Hollyoaks 27 September 2023 on Channel 4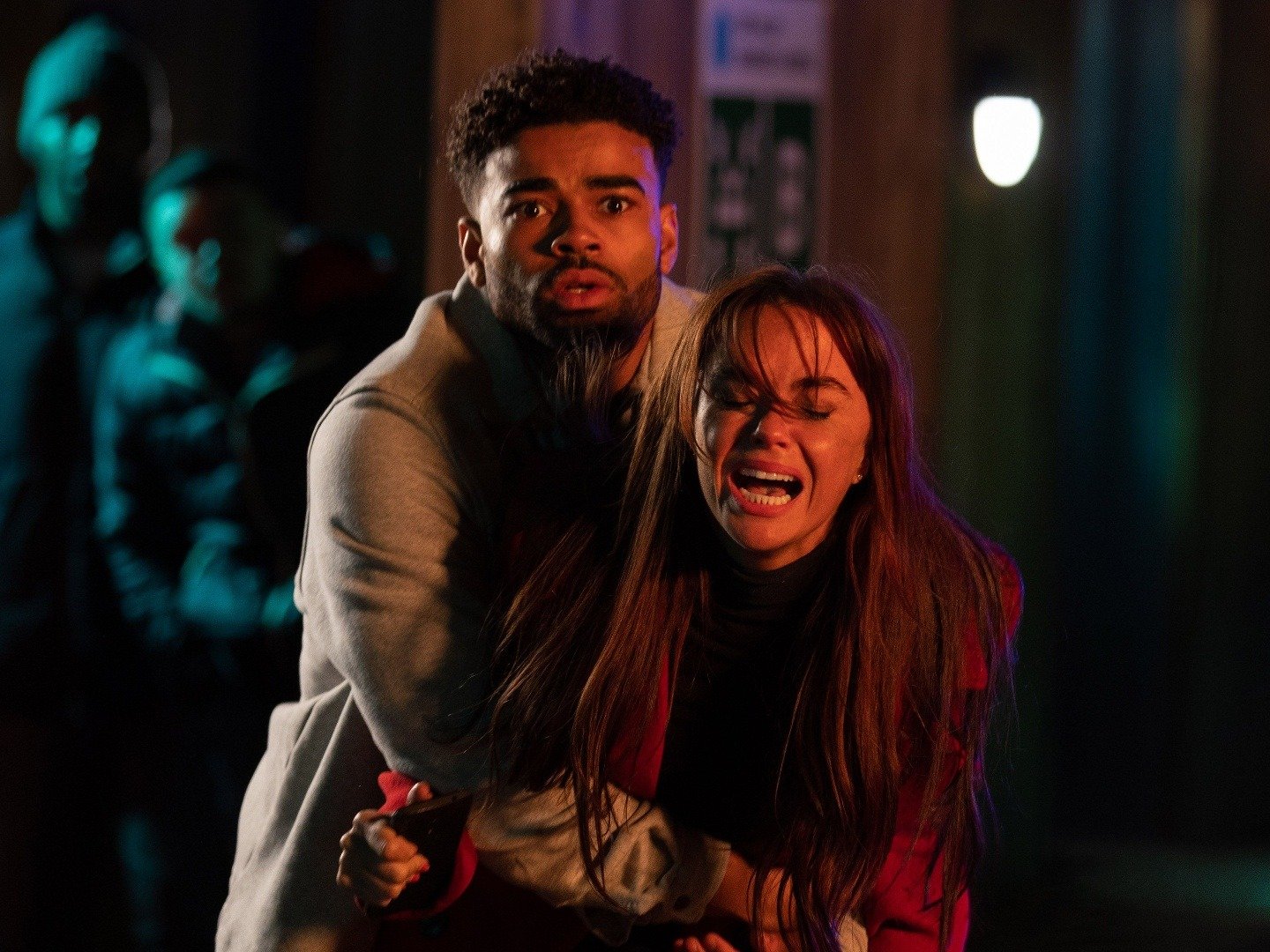 Tonight (Wednesday 27 September 2023), E4 broadcasts an episode of the series Hollyoaks!
Episode Summary
After the discovery of Rayne's lifeless body, the mansion is thrown into chaos as the police descend upon the scene. The entire group finds themselves in police custody, their lives irrevocably changed in an instant.
As the suspects are individually interviewed by law enforcement, the tension escalates. Secrets that were once carefully concealed begin to unravel, exposing hidden truths that will leave both the characters and viewers stunned. The gripping interrogations promise to shed light on the mysterious circumstances surrounding Rayne's tragic fate.
Meanwhile, Mercedes is in a state of sheer desperation as she frantically searches for Felix, undoubtedly fearing the worst. The uncertainty surrounding Felix's whereabouts adds an additional layer of suspense to the episode, keeping viewers on the edge of their seats.
Back at Rafe's estate, Dilly's world begins to unravel as she spirals out of control. The emotional turmoil and uncertainty within the group intensify, creating a palpable sense of unease.
What Time is the Episode On?
The episode of Hollyoaks will be broadcast on September 27 2023 on E4 at 7:00 PM.
Is the Episode New?
The episode of Hollyoaks is all new!
Hollyoaks Cast & Stars
Main Cast
Jennifer Metcalfe as Mercedes McQueen
Jorgie Porter as Theresa McQueen
Nick Pickard as Tony Hutchinson
Anna Passey as Sienna Blake
Kieron Richardson as Ste Hay
Chelsee Healey as Goldie Mcqueen
Eva O'Hara as Verity Hutchinson
Jessica Fox as Nancy Hayton
Nikki Sanderson as Maxine Minniver
Owen Warner as Romeo Nightingale
Jamie Lomas as Warren Fox
Ashley Taylor Dawson as Darren Osborne
Niamh Blackshaw as Juliet Nightingale
Jessamy Stoddart as Liberty Savage
Lucy-Jo Hudson as Donna-Marie Quinn
Stephanie Waring as Cindy Cunningham
Episode Videos & Previews
Watch Hollyoaks Online
Hollyoaks Series Information
A group of suburban college students in Hollyoaks goes through numerous ups and downs in their lives which strongly impact their respective families.