ABC 20/20 "Happily Never After" September 29 2023 Recap & Preview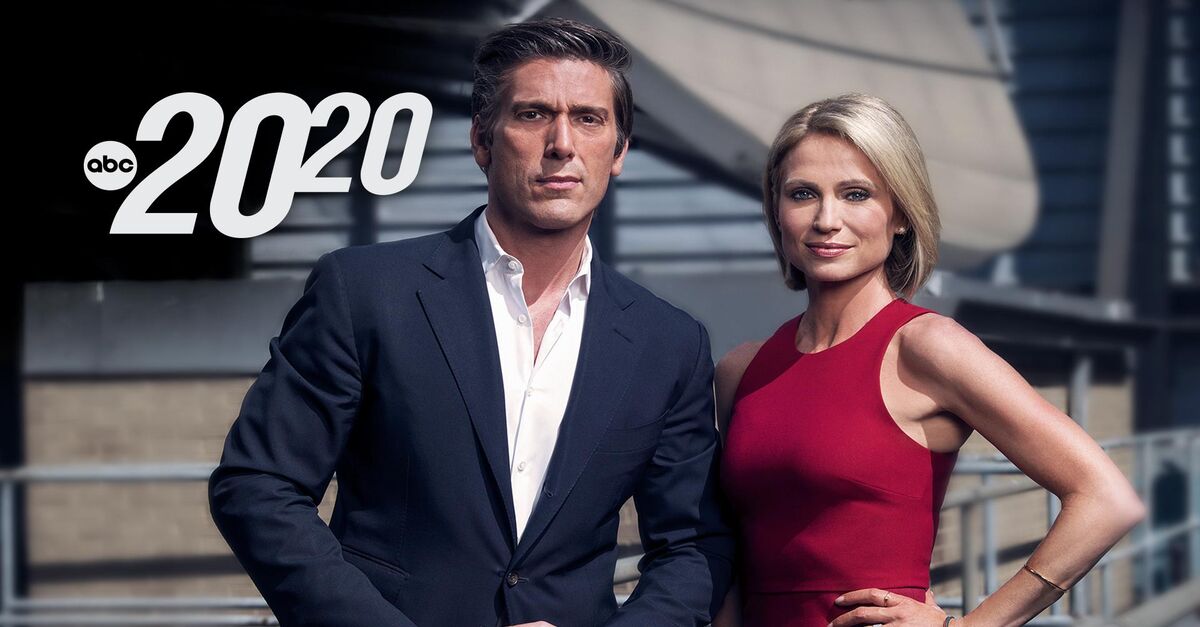 Prepare for a spine-chilling start to the new season of 20/20 as it kicks off with a true crime shocker that defies all expectations. On Friday night, September 29, 2023, at 9/8c on ABC presents the season premiere episode titled "Happily Never After".
The two-hour season premiere delves into the shocking and tragic story of the October 2020 murder of Jamie Faith. Jamie, a director at American Airlines based in Dallas, was brutally shot seven times at close range by a masked assailant during his daily morning walk with his wife, Jennifer, and their dog.
Initially, investigators had little to work with beyond the sighting of a mysterious black pickup truck fleeing the crime scene. Was this a botched robbery, an act of revenge, or was there something far more sinister lurking beneath the surface? In a case that left even seasoned detectives stunned, "20/20" takes viewers through the unfolding investigation, uncovering a web of secrets, a grieving widow with her own hidden agenda, and a jaw-dropping lie that no one saw coming.
It was an ordinary morning for Jamie Faith and his wife as they set out for their daily walk with their beloved dog, Maggie. The sun was shining, and everything seemed perfect. Little did they know that within moments, their world would unravel in the most horrifying way.
As they strolled along, enjoying the warmth of the day, gunshots shattered the tranquility of the morning. This was no ordinary shooting; it was a brutal execution, an act so vicious and unexpected that it defied comprehension.
In an era of constant surveillance, local doorbell cameras captured the shocking incident in its entirety. The footage revealed a horrifying reality: a man shot seven times at close range, a scene that sent shivers down the spines of those who witnessed it.
Jamie Faith's wife, the eyewitness to her husband's brutal murder, went through unimaginable trauma. Her emotions fluctuated from inconsolable grief to a passionate reconnection with her high school sweetheart. Her life was irrevocably split into two divergent paths.
As the investigation unfolded, it exposed a complex web of intrigue, growing darker and more diabolical with each revelation. Trust and familiarity became mere illusions, and the case turned into a powder keg of secrets and lies.
Reporting on this gripping case is "GMA3" co-anchor and ABC News correspondent Eva Pilgrim, who will guide viewers through the intricate details of this shocking murder mystery.
This story of an ordinary morning walk turned into a tragic nightmare. Join the 20/20 season premiere of "Happily Never After".
What Happened to Jamie Faith, Jennifer Faith and Darrin Lopez?
On October 9, 2020, a seemingly routine morning walk in Dallas, Texas, with his wife, Jennifer, and their dog, Maggie, took a horrific turn for Jamie Faith. He was shot seven times by a masked assailant and pronounced dead at the scene.
In the months that followed, authorities uncovered a chilling murder plot orchestrated by none other than Jamie's wife, Jennifer Faith. Shockingly, she had enlisted the help of her former high school lover, Darrin Lopez. Their rekindled connection, beginning in March 2020 during the pandemic, had escalated into an "emotional affair."
After Jamie's tragic death, Jennifer created a GoFundMe page to provide financial support for herself and her daughter. The page, organized by neighbor Jennifer Svelan, garnered a staggering $60,000 in donations from individuals across the community.
Investigations unveiled a disturbing twist in the story. Instead of using the GoFundMe funds for their intended purpose, Jennifer Faith lavished Darrin Lopez with gifts, including a large-screen Samsung QLED television and airline tickets. She withdrew $58,000 from the GoFundMe account, leaving a $6,500 unpaid funeral bill.
Jennifer Faith's actions didn't stop there. She also misused the GoFundMe donations to make purchases on her two credit cards, even granting Lopez access to them. Venmo transactions revealed that she sent him hundreds of dollars as well.
The revelation of Jennifer's actions left her former neighbors and friends feeling deceived and betrayed. It was a painful realization that someone they cared about could commit such acts.
Darrin Lopez was arrested and charged with Jamie Faith's murder. However, he pleaded not guilty, claiming manipulation as part of an elaborate plot.
GoFundMe has a policy against fraud, and they promptly offered full refunds to those who had donated to Jennifer Faith's GoFundMe account upon learning of the situation.